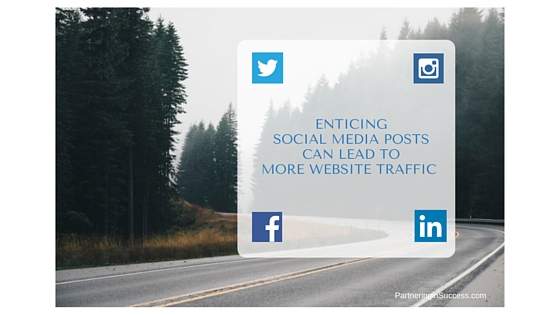 Getting more website traffic is something we all strive for, and social media can help you increase visits to your website.
When your social media posts go viral, you not only grow your social network following, but you also increase the value of your various profiles to Google and other search engines. So it is important to give some thought as to what you are sharing and how it will impact your online presence and how it can provide you will some valuable website traffic.
Here are three things to consider before you post:
Is your content emotion-catching? Posts that elicit emotion from people, will result in more shares, comments and likes. When people can relate to a post, they will find a connection.
Are you sharing something that can be interactive? Including a call to action in the post, after sharing valuable information that your target market is interested in, can result in an interactive post. Try including a small survey that doesn't require others to spend lots of time on the answers, but yet makes them think.
Do your headlines pack a punch? Peruse trending topics, follow your competitors, and listen to what your ideal clients are talking about. These will provide you with good ideas on what is important to your audience.