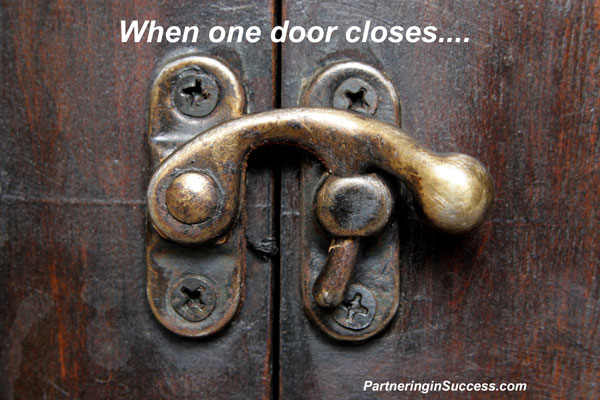 When one door closes another opens… or sometimes it's a window, but ultimately other business growth opportunities will be appear.
If you are like me, even though you realize that this is the evolution of business and life in general, you feel a little sad when this happens.
I have had the opportunity to work with some incredible individuals over the years, many of which I am either still working with, or who still keep in touch. I am so proud of the steps they have taken to grow their business into something they can love doing and make money with.
With every closing door more opportunity for business growth happens. New opportunities are everywhere.
What fabulous opportunities have come your way when one door closed on you?
I would love to know.